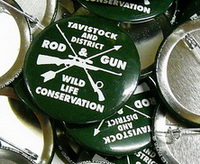 Open year round, organized activities include:

Long Guns & Hand Guns: Monday, Wednesday, Friday (9am-9pm)
and Saturday 10am-6pm
(Special event shoots throughout the year)

Archery: Tuesday, Thursday and Sunday.
(Special event archery shoots throughout the year)

Trap Shooting: Wednesday 6pm-9pm (summer)
and Saturday 1pm-4pm (winter).
(Trap tournaments and special events throughout the year)
The Tavistock and District Rod & Gun Club offers a friendly atmosphere where shooting enthusiasts can enjoy a wide range of activities. Located near Harrington, the Club is situated on 31 acres of wooded and open property bounded by streams.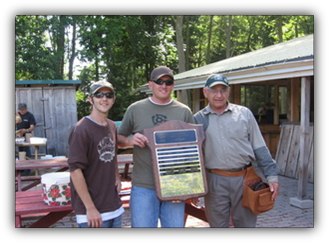 Email Us at
tdrgc.info@gmail.com


Or send snail-mail to:
TDRGC
Box #1, R.R. #3
Embro, Ontario
N0J 1J0


Club Executive:


President:
Tim Segeren


1st Vice President:
Mike Aitken


2nd Vice President:
Shayne Murray


Directors:
Bill Ellis, Fred Buck, Terry Partridge, Mike Bean, Rude Elderhorst, Chris Richter


Secretary:
Jim Featherstone

Treasurer:
Steve & Cherie Winkle


Property:
Milt Illman, Fred Illman, Justin Ruller


Archery:
Mike Lobsinger


Range:
Robb Williamson


Trap:
Steve Grigor


Membership:
Duart Noordhof
Newsletter:
Belinda Edwards


Audit:
Glen Varey, Randy Binkle, Shawn Davis


Bar:
Casey Jones
Members can use the facilities at any time.

Guests are welcome with a member.

Gun shows are scheduled twice a year at the Tavistock Memorial Hall.
See flyer here.

Family Night features supervised archery and pellet gun shooting with a BBQ and fun night once a month. Family Night every Tuesday evening starting in May and running until August (weather permitting).

EXECUTIVE MEETING: 4th Thursday of month at 7pm.
GENERAL MEETING: 4th Thursday of month at 8pm.
NOTE: There is no general meeting in July and December.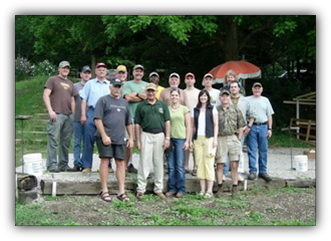 Monday

Tuesday

Wednesday

Thursday

Friday

Saturday

Sunday

Range Open
9am - 9pm
Archery
Bow Hunting Only

Range Open
9am - 9pm

Archery
Bow Hunting Only

Range Open
9am - 9pm
Range Open
10am - 6pm


Archery
Bow Hunting Only